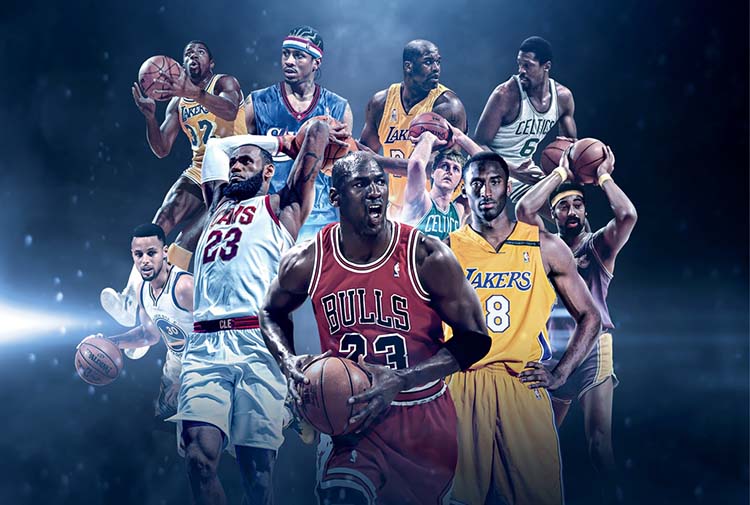 The NBA is more than seven decades old. It has an incredible history, comprising an array of events, facts, distinguished players, and awards. People are always interested in knowing some more facts about their favorite teams and players. We have scoured through the internet, did some research, and accumulated some of the most interesting facts about the NBA that you may not know. Let us get started and address these facts one by one.
Providence, Rhode Island, had an actual team back in the day.
'In 1946, NBA was founded as the Basketball Association of America. So, back then, one of the teams was called the Providence Steamrollers. However, unfortunately, the team did not last very long. They played a total of three seasons and had a collective record of 46-122,' comments Martin, an educator who offers buy book report services.
Kobe Bryant found the love of his life on a rap music set.
The late ace NBA player was once on the sets of a hip-hop video, wherein you can certainly expect to find an array of things, but the love of his life. However, fate had different plans for Kobe, and he actually met Venessa, his wife, on the sets of the Tha Eastsidaz shooting. It truly proves that you can meet the love of your life literally anywhere, provided you keep your heart and eyes open.
The first basketballs ever used were brown
Initially, the basketballs used were brown in color. However, naturally, it was difficult for both players and fans to see the basketball. In 1957, Tony Hinkle, the Coach of the Butler University, came up with a revolutionary idea that was to develop orange-hued basketballs to accentuate the ball's visibility. Today we can say for sure that the idea was certainly a good one.
Pete Maravich's statement
In a media interview, Pete Maravich, an NBA player once said that he did not want to play NBA for a decade and then die of a heart attack. He was only 26-year old then. Surprisingly, his NBA career lasting only a decade, and a few years later, at 40, he died of a heart attack.
Banned Air Jordan shoes
One of the most interesting facts about the NBA that I heard involved Michael Jordan and his love for the red and black Nike Air Jordan shoes. Well, actually, there is a uniformity of uniform rule in the NBA, and if anyone tried to overrule that, they were fined. This is why Micheal Jordan was fine 5000 USD for every one of the games he played wearing a pair of black and red Nike Air Jordan shoes. However, this did not stop Jordan from continuing to do it. He wore them anyway, and the bill was taken care of by Nike,' shares Zain, an educator who offers online assignment writing help services.
James Naismith is the official founder of basketball.
At Springfield, Massachusetts, YMCA in 1981, James Naismith was instructed by his boss to invent an indoor winter activity. This was when he got an idea of basketball. Naismith worked as a physical education teacher back then, and he is also responsible for writing the original basketball rule book. Later, he even founded the Kansas Basketball Program.
Three-point shot
The first-ever three-point shot was shot by Boston Celtics guard Chris Ford in NBA on 12th October 1979. The match then was played against Houston Rockets. Larry Bird, the Celtics legend, also made his debut in this game.
NBA and Christmas Eve
It has happened only twice in over seven decades-long history of the NBA that it was played on Christmas Eve – One was in 1960, and the other was in 1967. Both of these games were televised nationally, wherein the former featured the Hawks and Celtics, and the latter featured the Sonics and Warriors.
Pau Gasol was originally intended to be a doctor
Can you imagine going to Pau Gasol for a medical advice? Well, me neither, but this was actually his first career choice before he entered basketball. As a matter of fact, Pau Gasol joined the Medical school, too. But, what can we see – It is either him or us, but someone surely got lucky, and we know of Pau Gasol as a footballer that he always was,' comments Robert, an educator who offers online do my chemistry homework services.
Tim Duncan completed college
San Antonio Spurs' NBA player, Tim Duncan, sacrificed money and completed his graduate degree for four years before making his entry into the NBA. In the last few days, it was solely because his mother told him to complete a graduate degree before he pursued his passion.
Finally broke
In a study, approximately sixty percent of the former NBA players happened to turn broke in a span of just five years, following their retirement. Unfortunately, it is hard to comprehend this rapid rise and fall in the financial situation.