Wilson Chandler's suspension will create a temporary roster opening for the Brooklyn Nets. Could the C.J. Williams signing prove valuable down the road?
The Brooklyn Nets have signed former Los Angeles Clippers and Minnesota Timberwolves guard C.J. Williams to a non-guaranteed deal. There had been speculation that the franchise would bring in Carmelo Anthony, but it ultimately decided to go in a different direction.
The Nets already have 15 guaranteed contracts on its training camp roster, so it is unlikely that Williams will be on the roster for game one of the regular season (only 15 players allowed on regular season roster). However, Wilson Chandler's 25-game suspension for violating the league's banned substance policy could create an opening for the 29-year-old Williams.
After the fifth game of Chandler's suspension, Brooklyn can move him to the suspension list, allowing the team to sign a 16th player for the remainder of the suspension. With Nets forward Rodions Kurucs currently dealing with assault allegations, it's possible there could be an opening for Williams  even beyond the suspension period.
Williams has a decent chance to take the 16th roster spot, but even this isn't a guarantee (Lance Thomas seems to be the main competition). Still, there are many potential scenarios in which the guard plays a fair amount of minutes this season. For this reason, it's worth getting to know Williams and considering what he could bring to the table.
The 6-5 North Carolina native played four seasons at North Carolina State, averaging 10.6 points his senior season in 2011-12. After going undrafted, Williams spent the next five seasons hovering around the NBA, appearing in the NBA Summer League and playing with the Dallas Mavericks and Los Angeles Lakers NBA Development League teams.
He also spent two years abroad playing in both Italy and France.
G League Statistics
Williams finally got a real chance in the 2017-18 season, signing a two-way contract with the Los Angeles Clippers. He appeared in 38 NBA games (started 17), averaging 5.5 points in 18.6 minutes. Williams was waived in the offseason but signed another 2-way deal with the Minnesota Timberwolves.
He only played sparingly in Minnesota, however, appearing in 15 games (rest of time in G League).
NBA statistics
Williams' small sample size of NBA statistics might not be overly noteworthy, but it's worth looking at his G League performance as well. The guard has proven himself to be a capable 3-point shooter on a healthy number of attempts. Along with his shooting ability, he's regarded as capable on defense and his veteran presence could be useful for a fairly young Nets team.
Williams might not be great at any one thing, but he's a versatile player that can do a little bit of everything, including playmaking.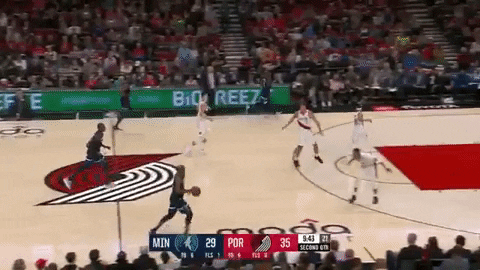 Whether it's Williams or someone else that takes the 16th roster spot in the wake of Chandler's suspension, this player likely won't make or break Brooklyn's season.
But for a franchise that is looking to contend in the near future, every roster move needs to be taken seriously. Even seemingly minor decisions can be what separate teams in the long run.